Here's Why Small Business Insurance Is A Necessity And Not An Option
Worker's compensation insurance provides monetary and medical coverage for those who become injured or ill on the job, protecting them from financial ruin should an accident happen. It is required by each state that coverage be provided, and wages and medical benefits vary accordingly.
Having a comprehensive small business insurance plan is no longer something you should take lightly but rather an absolute necessity if you want to protect your firm from potentially devastating losses. This blog post will explain why having proper small business insurance is not only a good idea but also essential for your business's long-term health and success. Read on to learn more about why you need this coverage for your business.
Workers' Comp Is Required By Law For Some Businesses
Workers comp insurance protects workers and employers if an employee gets injured on the job. In most cases, workers comp provides the necessary coverage that employers need to protect their workers and shield themselves from potential liability. Without such coverage, businesses running into workers' comp-related issues can be exposed to thousands in legal fees and settlements – making workers comp insurance a necessity, not an option.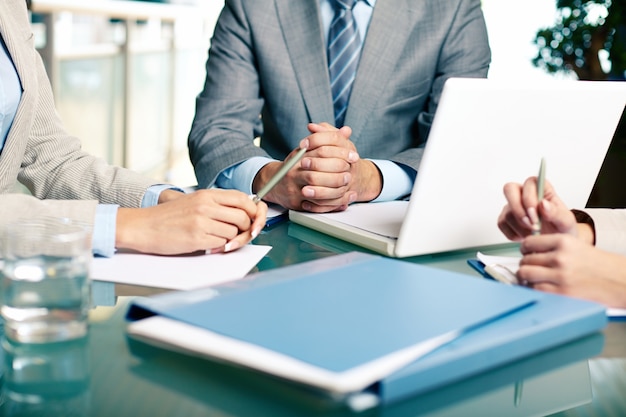 State Law Exceptions Are Difficult To Come By
The insurance protects workers if they're injured or become ill due to their workplace environment. Most states require this kind of protection through workers comp laws. Still, unfortunately, even with these laws in place, exceptions are often challenging to come by and make workers' compensation insurance imperative for small businesses.
Workers' comp insurance can help protect businesses from lawsuits by reducing their financial exposure in cases where workers take legal action or file workers comp claims against them.
Employers Are Liable For Employee Medical Bills And Injuries
Workers comp insurance protects employers from financial loss or lawsuits resulting from employee medical bills or injuries. Without workers comp insurance, an employer could be held liable for any medical bills arising from an employee's accident or injury. Consequently, workers comp insurance is critical for small businesses that cannot absorb the financial burden of medical bills and litigation risks.
Your Company Is Safe And Protected From Employee Injury Lawsuits
Small businesses are particularly vulnerable to workers comp lawsuits, which can be costly and time-consuming. When workers comp insurance is in place, employers can rest assured that they're protected from potential legal problems surrounding workplace injuries and workers' rights.
Workers' compensation insurance helps small businesses remain operational, covering the costs of any applicable workers' comp claim settlement. Moreover, workers comp insurance relieves firms and workers alike of the added stress of handling workplace injuries through legal proceedings and negotiations.
Workers Comp Insurance Is A Necessity: In Conclusion
Workers' compensation insurance is an essential part of doing business. You need to be protected if you have employees in case they get injured. Shopping around and comparing policies to find the best coverage for your business is essential. You want to ensure that you have adequate protection if one of your employees gets hurt. Thanks for reading.
Thanks for reading.
Additional:
Sumona
Sumona is the publisher for SBNewsRoom. Besides her professional commitments, she is also used to spending time sharing sentient blogs regarding genres like current affairs, health, and traveling. Follow her contributions in SmartBusinessDaily and RealWealthBusiness