The Importance Of Quality PPE Suppliers For A Safe Workplace
Personal protective equipment (PPE) is essential for workers in various industries to protect themselves from hazards and ensure their safety, and employers have a responsibility to provide their workers with adequate PPE that meets safety standards. However, the importance of quality PPE suppliers cannot be overstated.
Here Are Five Crucial Role Of Quality PPE Suppliers For A Safe Workplace
In this blog post, we'll discuss the role of quality PPE suppliers in ensuring a safe workplace.
1. Reliable and Consistent Supply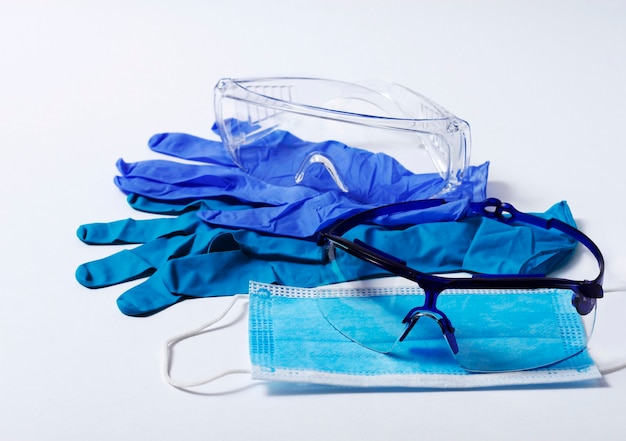 The availability of PPE is crucial in maintaining a safe working environment, and ensuring access to reliable and consistent PPE Suppliers means that workers will always have access to the equipment they need to perform their jobs safely.
Quality PPE suppliers understand the importance of reliable and consistent PPE supply and work to ensure that their clients always have access to the equipment they need.
They maintain adequate inventory levels of their products, so there is no delay in delivering PPE when needed, and they also work with their clients to develop effective inventory management systems that help businesses maintain an adequate supply of PPE.
2. High-Quality Products
The quality of the PPE you deploy is critical to its effectiveness in protecting workers from hazards, and quality PPE suppliers offer high-quality products that meet or exceed safety standards and regulations.
They use the latest technology and materials to ensure that their products are durable, reliable, and comfortable to wear. Good quality PPE also reduces the risk of accidents and injuries caused by the failure of PPE to protect workers.
3. Expertise and Knowledge
PPE suppliers have a wealth of knowledge and expertise in their field and can expertly advise their clients on the best PPE to use for specific applications and provide training on the proper use and care of the equipment. This ensures that workers are using the right PPE for the job and are using it correctly, reducing the risk of accidents and injuries.
4. Competitive Pricing
Quality PPE suppliers achieve competitive pricing by maintaining strong relationships with their suppliers and investing in efficient and cost-effective production methods. By sourcing their materials and products from reliable and trusted sources, they can negotiate favorable pricing and pass the cost savings on to their clients.
Quality PPE suppliers also understand that businesses have varying needs and budgets, and they work to provide PPE solutions that fit their client's unique requirements by offering a wide range of products at different price points, so businesses can select the products that best suit their needs and budget.
Related: Supplier Performance Management: How It Works
5. Regulatory Compliance
PPE suppliers are responsible for ensuring that their products comply with safety regulations and standards, and a good PPE supplier takes this responsibility seriously and ensures that their products meet or exceed these standards. This reduces the risk of workplace injuries and protects businesses from potential legal action.
Quality PPE suppliers are essential in maintaining a safe workplace as they provide a reliable and consistent supply of high-quality products while ensuring regulatory compliance.
Employers should look to partner with quality PPE suppliers to protect their workers and ensure a safe working environment, as they can reduce the risk of accidents and injuries, improve productivity, and protect their businesses from potential legal action.
Read Also:
Arnab
Arnab Dey is a passionate blogger who loves to write on different niches like technologies, dating, finance, fashion, travel, and much more.