Microsoft Office 365 has come as a widely used application by the users with many new services and advanced features. For example, emailing and scheduling meetings. As it provides cloud-based services due to which it becomes easy for the users to access mailbox data anywhere without any hassle. But it is always important to keep your data safe and secure from all type of unauthorized access. Sometimes due to any random reason like cybercrime, users lose permanent access to their mailbox data. So, to overcome all such crisis, a user is advised to copy and save Office 365 mailbox data at some safe location on the local machine. Therefore, most of the users are continuously searching for a solution of how to export Office 365 mailbox to PST file format. And, after that restore it or access it in Outlook application whenever required. Considering all such requirements of users in mind, we have discussed all possible ways that a user can use to export O365 mailbox to PST format.
Need to Export Office 365 Mailbox to Outlook PST Format :
Saving Office 365 mailbox data in PST file format on the local machine is always beneficial. It free-up the storage space on the cloud as exported to PST format on the local machine. One can easily use this resultant PST file in any version of Microsoft Outlook without any hassle. In the case any disaster, a user can use this PST file to restore Office 365 mailbox data. Thus, to avail all such major benefits, one is advised to export Office 365 mailbox to PST format.
Migrate Office 365 Mailbox to PST Format Via Manual Procedure :
If a user wants to save Office 365 mailbox in PST file format using a manual procedure, then eDiscovery tool is one of the best possible ways. In order to follow the stepwise procedure, refer the steps mentioned below:
Log in to the Office 365 portal and go to Office 365 Admin center

After that, simply expand Admin centers and click on the Security & Compliance option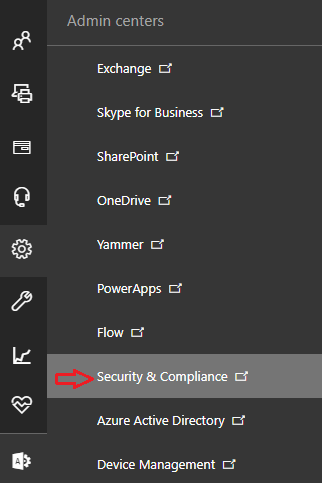 Then, in Security & Compliance center, navigate to Permissions and Checkbox Ediscovery Manager and click edit role group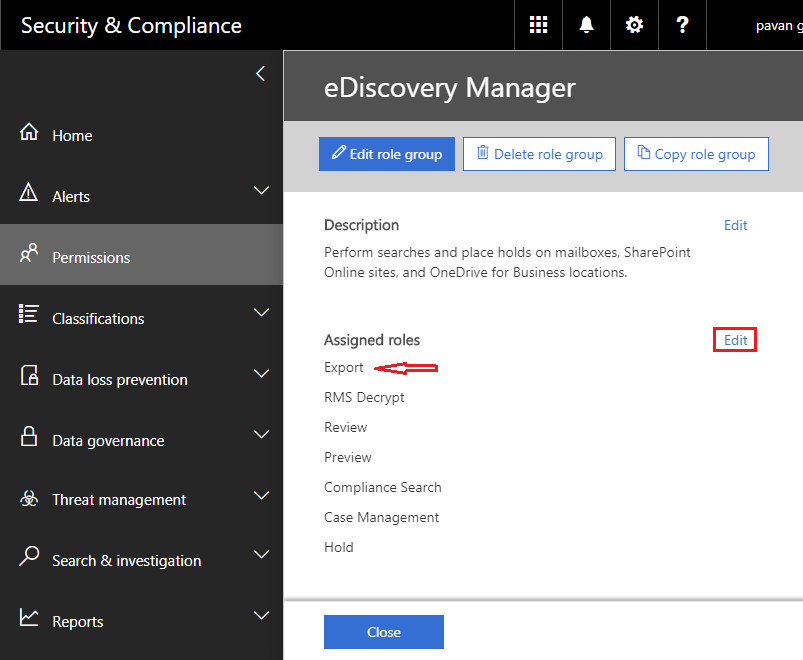 In this Windows, you need to add account to eDiscovery Administrator list by clicking on + icon and click on the Save button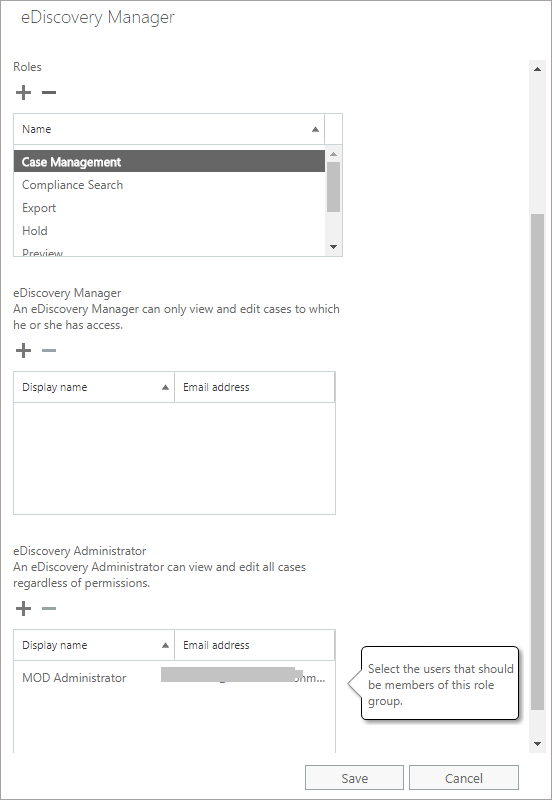 After that, navigate to Search & Investigation >> plus (+) icon and go to new Content Search wizard, enter the name and click on the Next button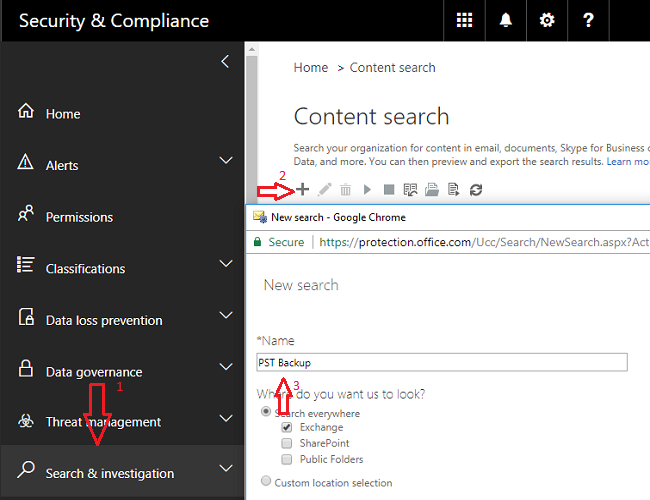 In order to migrate data from all mailboxes, choose Search everywhere option and check Exchange
Or you can choose particular mailbox also by choosing Custom location selection option. Then, click on the + plus button.
In addition, you can also export data from Public folders also by checking Search all public folders option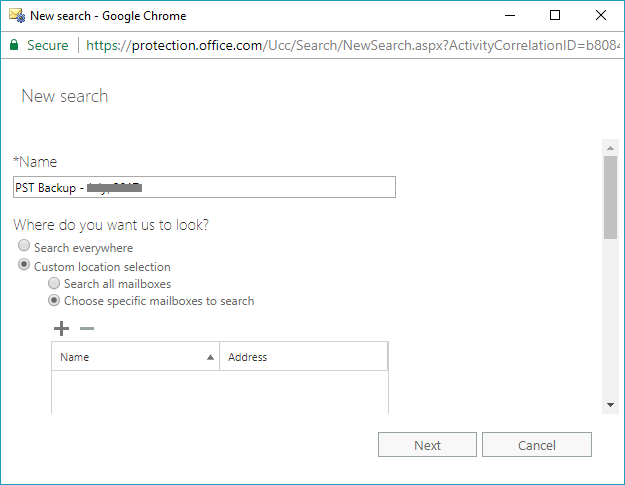 In this step, you are given several filtering options to perform selective migration:
keywords or phrases (using logical operators: AND, OR, NEAR, NOT, etc.)
From or To or CC or BCC attributes
time range
and message types (It can be defined in the window that pop-ups as you click select message types… button).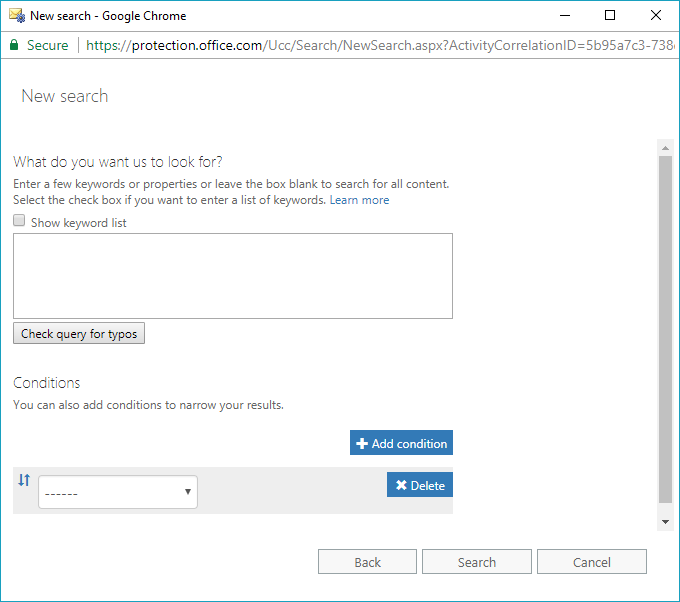 As you click on Search option, search process will begin in the background and when its get over click on Start Export button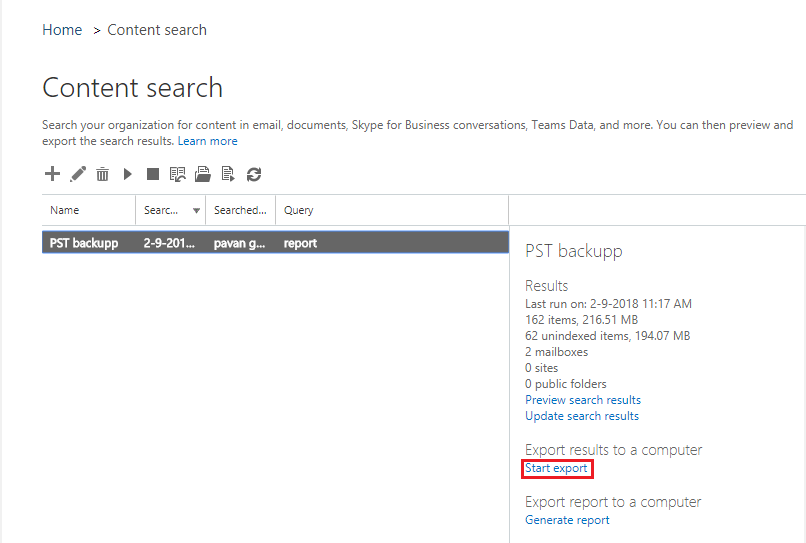 If you want, then you can include encrypted files also. According to me, the default options is the most reasonable one to use as a backup. It will create separate PST file for each mailbox. When everything is selected, click on Start export button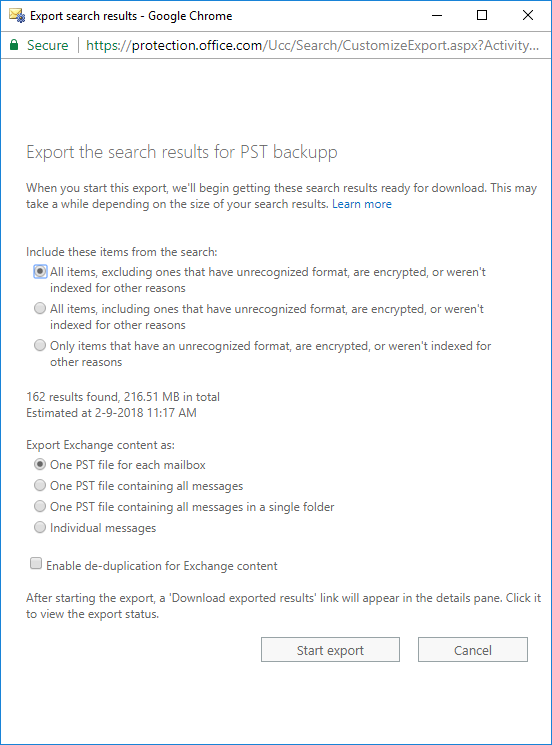 It will begin the Export process. You can click on Finish or on Download exported results button directly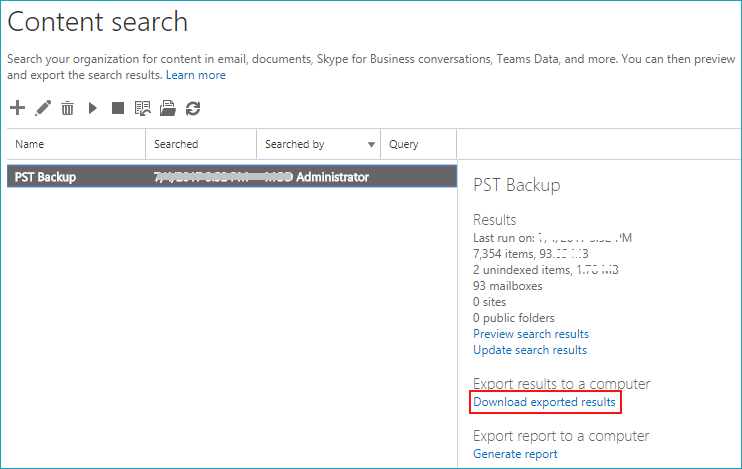 Here, a special export key will be generated. Copy it as it is required in the next step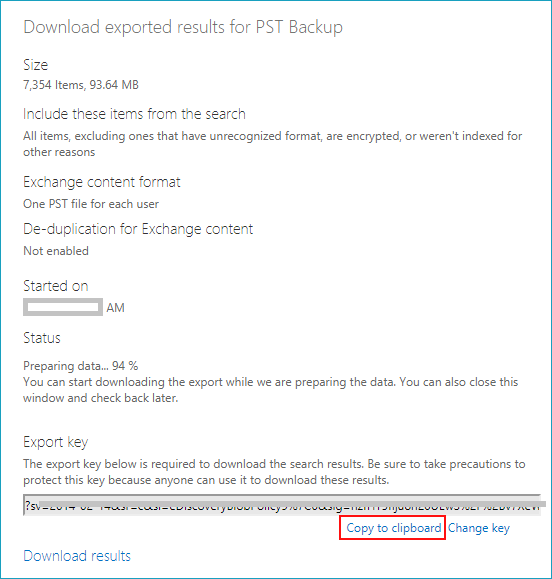 Now, A ClickOnce application known as eDiscovery PST export tool will begin. Then, paste the export key that you have copied in the previous step. After that, choose the destination location to save the exported PST file.

After completing the Office 365 to PST export process successfully, delete eDiscovery search from the Content Search window. To do this, simply highlight it and click on the trash button.
Alternative Solution to Export Office 365 Mailbox to PST :
The manual solution discussed above is very lengthy and time-consuming process to perform. Moreover, a user needs to be technically strong to use this manual method. If any of the steps are not performed successfully, there will be a loss of data. Thus, to overcome all such limitations, a user is advised to take help of a professional solution named as Office 365 Backup Software. It is a reliable application that export Office 365 mailbox to PST format at any desired location. Moreover, it exports all data items stored in Office 365 mailbox in PST format. A user can easily use this application on any version of Microsoft Windows OS.
Conclusion :
The manual process to export Office 365 mailbox to PST format using eDiscovery tool is not at all an easy task. It requires a user to have a proper knowledge about it before using it. Thus, it is recommended to use a third-party tool suggested above. It is an effortless solution to save Office 365 mailbox as PST format on the local machine.
Read More :